Bloemen | Blumen
On 4 november 2022
Annegret Kellner, Caroline Heinecke, Reinoud van Vught, Tentoonstelling
Van 18 november t/m 3 december presenteren we de groepsshow BLOEMEN | BLUMEN in de Hazenstraat 18, met werken van Reinoud van Vught, Annegret Kellner en Caroline Heinecke.
De opening is op vrijdagmiddag 18 november vanaf 16:00 uur.
Open op donderdag – zaterdag, 12 – 18 uur
Wil je meer weten? Mail ons via jacko@brinkmanbergsma.nl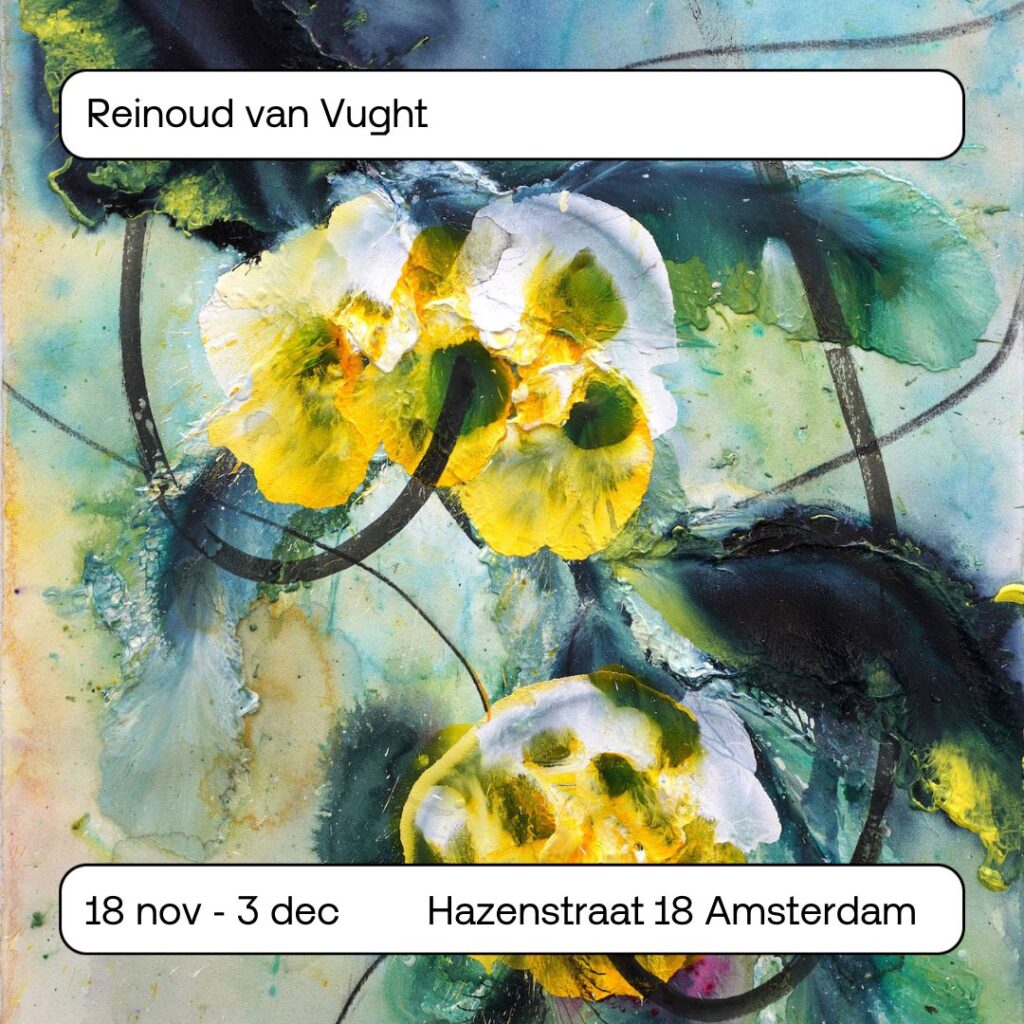 In de schilderijen van Reinoud van Vught krijgen de verf en het toeval alle kans. Momenten waarop hij de verf uitgiet en slechts een vrije intuïtieve regie over de uitstromende materie voert, worden afgewisseld door meer nadrukkelijke ingrepen. Doorwerken op de grillige verfsporen, of op de dicht gelopen huid van een door tal van bewerkingen verweerd stuk papier, komen vaak organische en florale motieven naar voren. Reinoud vindt zijn inspiratie in de natuur en in de traditie van de schilderkunst.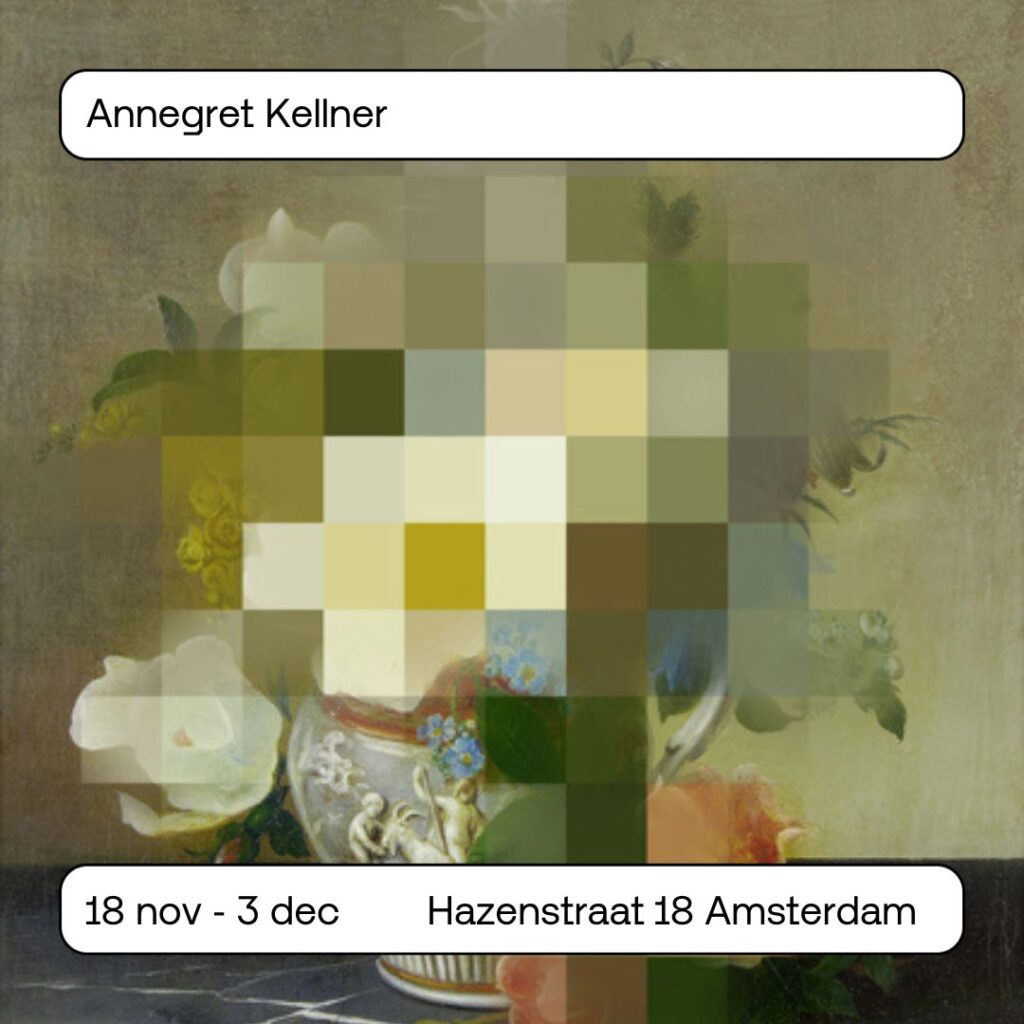 German artist, Annegret Kellner, who currently lives in Amsterdam, is best known for her photographic and sculptural works dealing with the subtle representation of tortured houseplants. Her provocative methods offer experiences of conflict as well as comfort.
Galleries such as Galerie Fons Welters in Amsterdam and independent art spaces including Kunstverein Diepenheim, Kunsthuis SYB and Nieuwe Vide have exhibited her work. The Akzo Nobel Art Foundation, KPMG collection, Dutch Ministry of Foreign Affairs, Ymere cooperation, AMC Collection, Rijnstate Art Collection and the collection of Amerborgh International, all have acquired (multiple) works by Annegret Kellner.
Her works were also reviewed by Metropolis M, Trendbeheer, We Like Art, Artlyst, Mister Motley, VTwonen Mag and the Cultural Channel of the Mondriaan Fund.
During her education at the Academie Minerva in Groningen, Kellner also studied for several months at the Academy of Fine Arts in Dresden and at the Hunter College in New York. In 2005, Kellner obtained her Master of Fine Art (with honours) from the Frank Mohr Institute in Groningen. In 2013 she completed a MC Cultural Management degree at the Antwerp Management School.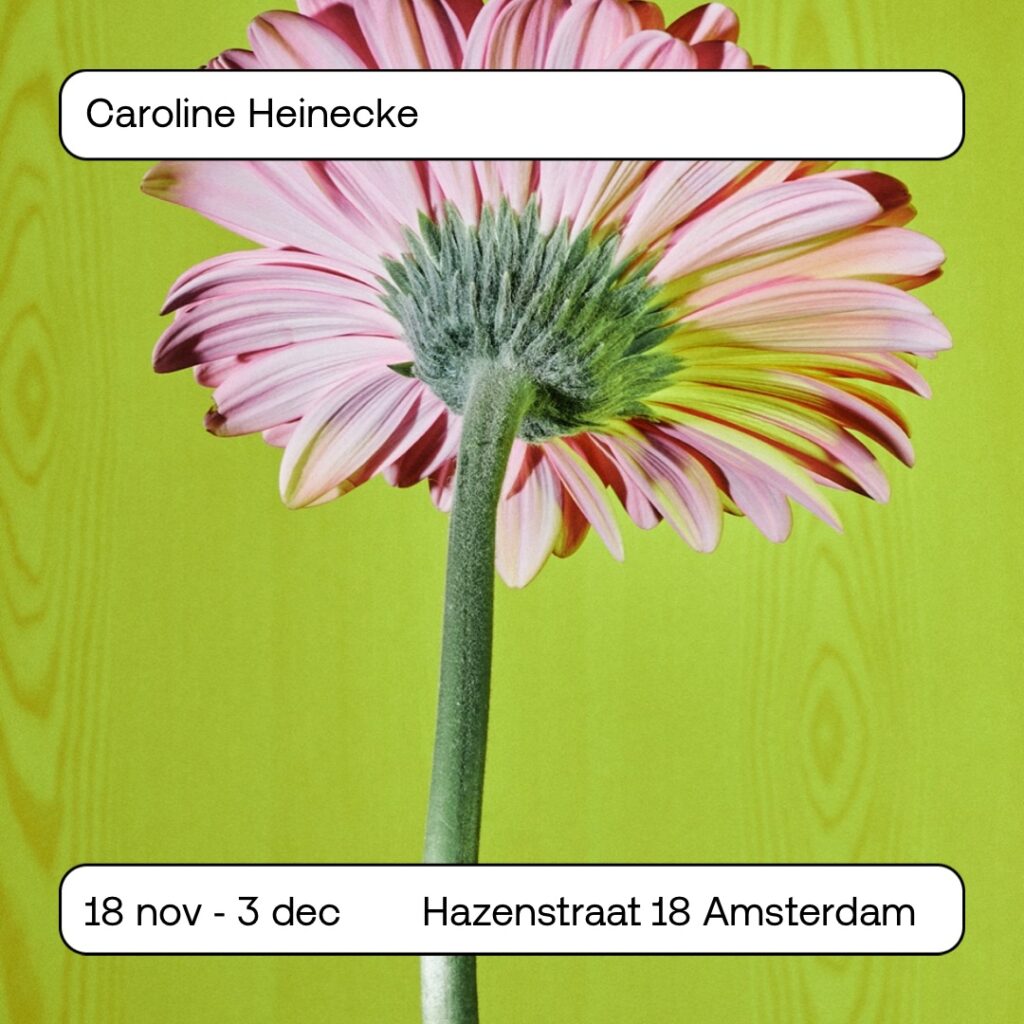 Caroline Heinecke, "Bloemen | Blumen"
Saying something "through the flower" or "saying it in a flowery way" is a figure of speech intended to express the careful, friendly practice of criticism – often in figurative allusions.
The flowers are a self-portrait. Not a picture of my face or body, but of my personality – through the flower. So I can represent every phase of life with this work. Through the flowers I can express my character, my essence, the many facets of the same, which would come on a single portrait only incompletely to the validity.
From the choice of plants, the arrangement, the lighting, the determination of the background in front of which they appear, the staging to the implementation – everything is done intuitively. The medium of photography allows me to use the language of images to create a bouquet of flowers full of characteristics. In this phase of life, they are small delicate personalities, childish and fragile, mimosa-like, restless, direct, dynamic and factual.
The work will be finished when I photograph withered flowers. The confrontation with my own identity and this brief moment of blossoming and withering I archive myself in this way forever.