Eugenie Boon solo Art Rotterdam 2023
On 7 januari 2023
Eugenie Boon, Tentoonstelling
Van 8 t/m 12 februari presenteren Brinkman & Bergsma een solo show met nieuwe schilderijen van Eugenie Boon tijdens Art Rotterdam in stand no. 13 in de Van Nellefabriek.
Kijk HIER voor meer info over Art Rotterdam.
Wil je meer weten? Mail ons via jacko@brinkmanbergsma.nl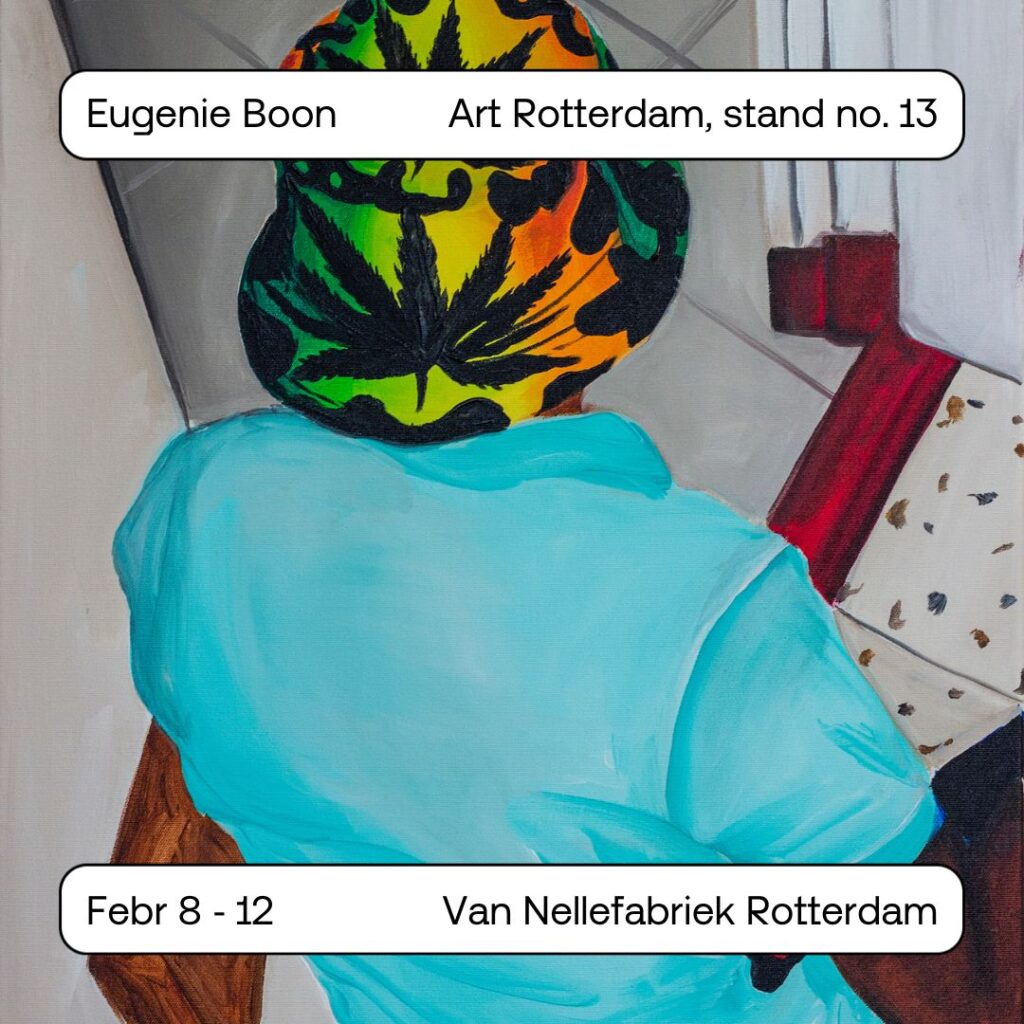 Driven by her upbringing on Curacao and the rich history of the island and its people, Eugenie Boon engages into a multidisciplinary practice spanning, painting, sculpture, performances and relational artworks. Boon's works seeks to challenge the persistence of colonial frameworks and official narratives.
Boon investigates the relationship between Curacao and the Netherlands. Through her works she intends to communicate ways in which both a sense of knowledge and pride could be reinstalled out of the fragmented history of her home country.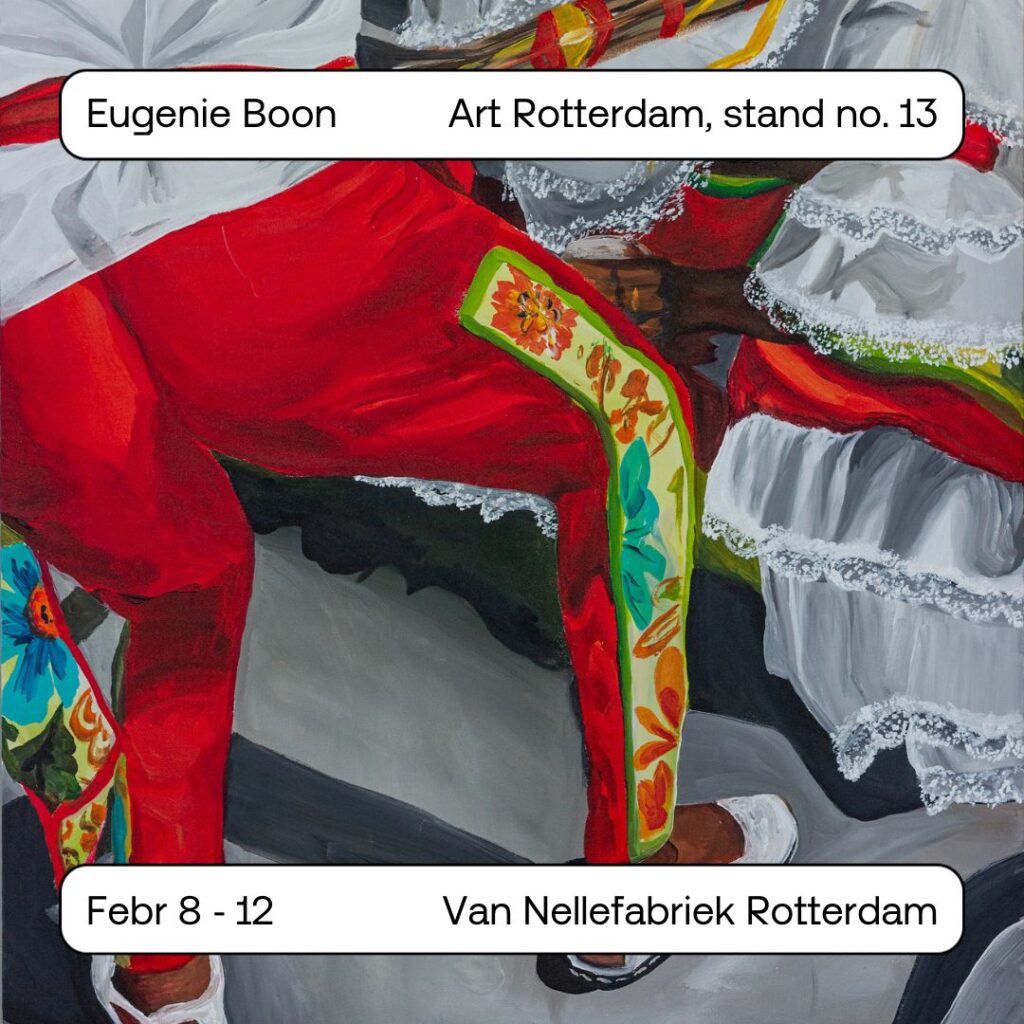 Eugenie Boon (1995) is a visual and performance artist currently based in, The Hague, Netherlands. She graduated with honors from HKU in 2020 and had won the HKU Award of Artistic Achievement. Her works are part of multiple collections such is the Stedelijk Museum Schiedam, Ministry of Foreign Affairs, KPMG Art Collection. Her works has been shown in numerous shows including festivals and at the opening of Dutch paviljoen at the Venice Biennale 2022.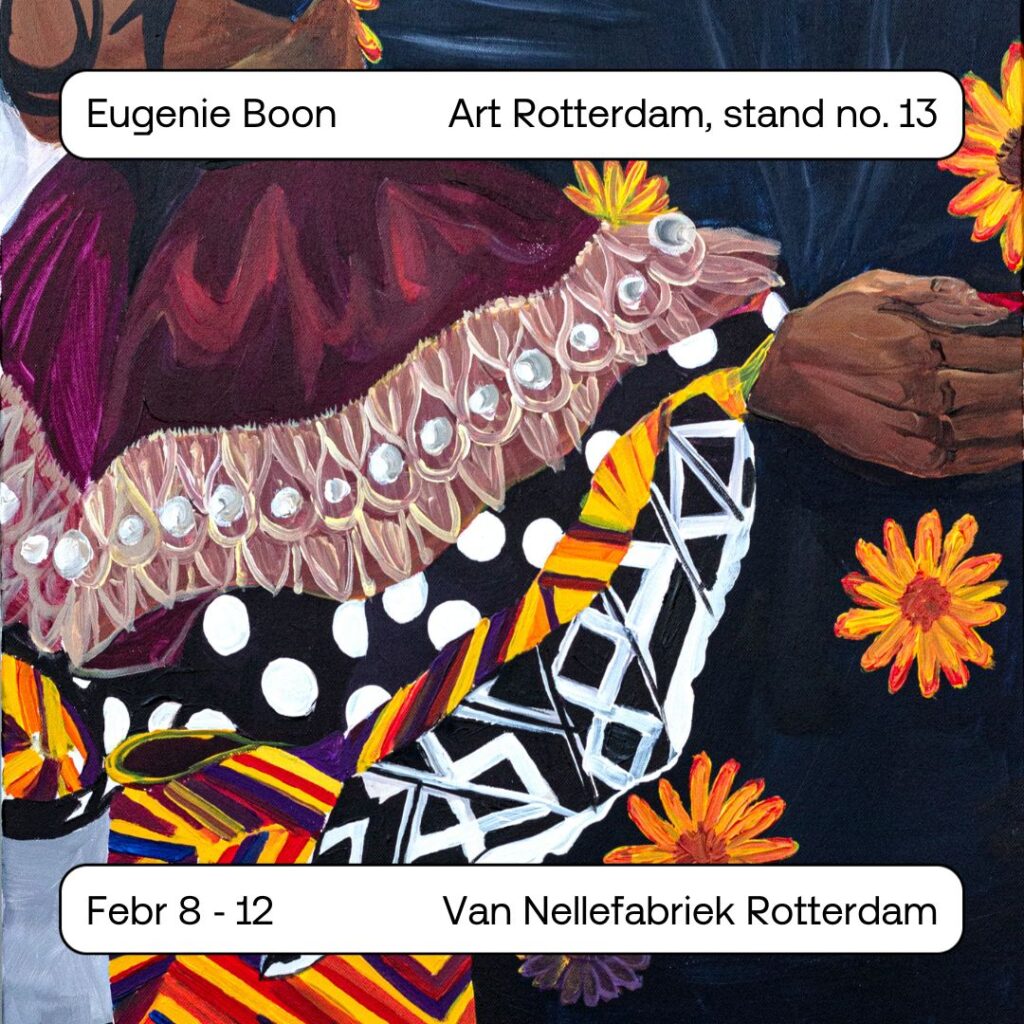 Brinkman & Bergsma Contemporary Art will make a lively and colorful solo presentation of Eugenie Boon's work. In our booth the paintings will blender in a total installation similar to our previous successful Art Rotterdam shows with Iriée Zamblé in 2021 and Inez de Brauw in 2022.